Adam J. Hansen, MD, a WVU Medicine Heart & Vascular Institute surgeon in Bridgeport, has developed a non-invasive procedure for treating slipping rib syndrome and helping patients find relief from the pain.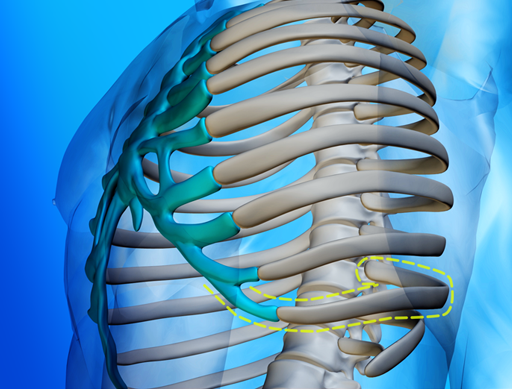 Slipping rib syndrome occurs when one or more of the lower ribs—often referred to as floating or false ribs—hyperextends or becomes dislocated.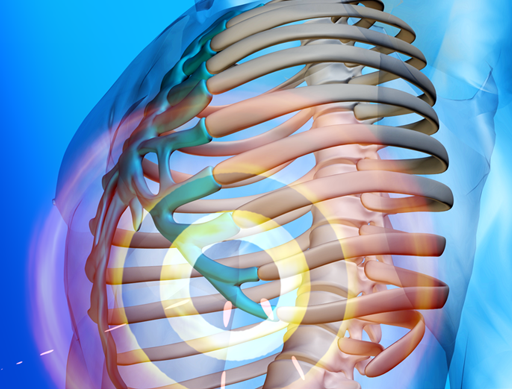 Slipped ribs can be caused by degeneration of the surrounding tissue, trauma to the abdomen, or general hypermobility of the ribs.
The resulting inflammation and pressure caused by a slipped rib can lead to near-constant discomfort and severe pain that can sometimes be debilitating.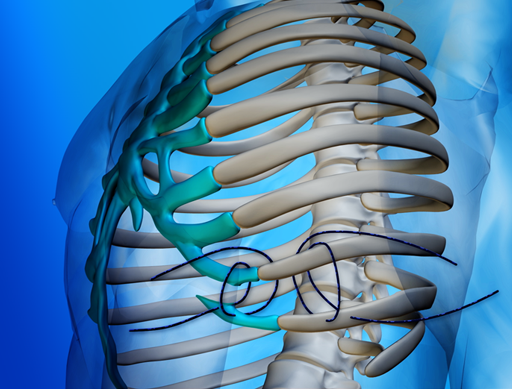 Whereas previous treatments involved invasive surgery and removal of the affected rib, Dr. Hansen's method corrects the slipped rib in under an hour with sutures alone.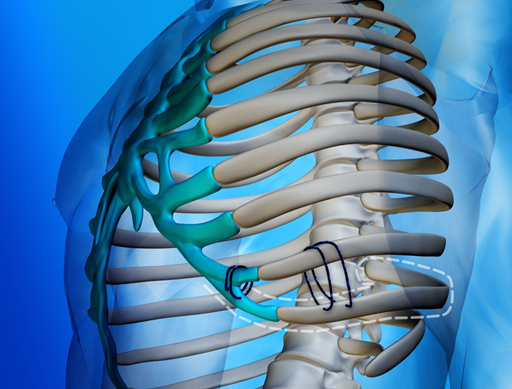 A key benefit to Dr. Hansen's new method of treating slipping rib syndrome is that patients are able to find lasting pain relief while also keeping those lower ribs.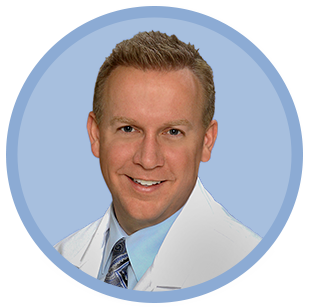 "My belief is that we have these ribs for a reason, and their removal can only cause more problems. This approach restores the ribs to as close to normal as possible as opposed to removing them," Hansen said.
The floating and false ribs not only provide natural protection to vital organs within the abdomen, but these also support the diaphragm and play a role in a person's ability to breathe naturally.
Previously, patients who have had slipped ribs removed would experience partial pain relief, but go on to suffer from difficulty breathing later in life.
Unfortunately, for many, slipped rib syndrome may go undiagnosed for years. The degeneration of surrounding cartilage around a rib does not show up on an x-ray, MRI, or CAT scan. The area of the pain is symptomatic for other common ailments, too.
Even when properly diagnosed, many patients do not find pain relief from a rib removal surgery alone. They must commit to a lifetime of pain management through the use of narcotics.
Through his practice, Dr. Hansen has found that patients who undergo his new procedure have experienced pain reduction of up to 85% after the first month, with almost 100% of the pain dissipating after six months.
"This is an obscure diagnosis that a lot of people don't know about," Dr. Hansen said. "These patients are in debilitating pain and often suicidal. After this procedure, their pain is like night and day. Within a week after the repair, their lives are turned around."
Slipping Under the Radar: A UHC doctor repairs lives with a new surgery
Please note, the information provided throughout this site is not intended or implied to be a substitute for professional medical advice, diagnosis or treatment. All content, including text, graphics, images, and video, on or available through this website is for general information purposes only. If you are experiencing related symptoms, please visit your doctor or call 9-1-1 in an emergency.