This Is Where…
Treatment Is A Breath Of Fresh Air
UHC Pulmonary and Critical Care Medicine Specialists focus on diagnosing and treating patients with illnesses that affect the lungs, breathing, and sleep.
At United Hospital Center, our experienced pulmonary and critical care specialist will assist you and your family in the diagnosis and treatment of health conditions surrounding one's lungs. We specialize in caring for asthma, bronchitis, sleep disorders, respiratory failure, lung infections, and more. Let UHC be your first step in getting the pulmonary care you need.
Asthma
Bronchitis
Lung Cancer
Acute and Chronic Respiratory Failure
Pulmonary Hypertension
Sleep Disorders
Chronic Obstructive Pulmonary Disease (COPD)
Lung Infections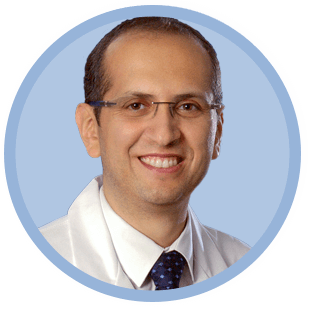 Jimmy Doumit, MD
Jimmy Doumit, MD, received his medical degree from Lebanese University in Beirut, Lebanon. He completed his internal medicine residency at the University of Kansas School of Medicine, in Wichita, Kan. He has completed fellowships in sleep medicine, as well as pulmonary and critical care medicine at University of Illinois at Chicago.
Learn More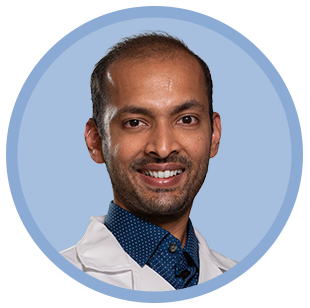 Prashanth Thalanayar Muthukrishnan, MD
Prashanth Thalanayar Muthukrishnan, MD (Dr. Muthu) received his medical degree from the Government Kilpauk Medical College, in India. He completed his Internal Medicine Residency at the University of Pittsburgh Medical Center in McKeesport, Pa.
Learn More
Advanced Practice Providers